About us
Executive Coach & Mentor, Trainer, Consultant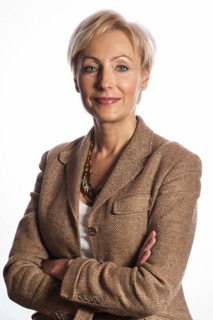 Iwona is a Corporate Communications Executive, with over 20 years of experience in strategic and integrated PR and marketing communication, Public Affairs and Government Relations. She is a valued expert on CSR and its influence on business development.
Graduate of political science and journalism from Warsaw University and participant of many renowned PR courses in the UK, Iwona is an Executive Coach and Mentor, accredited with the Academy of Executive Coaching (UK), an internationally recognised institution. She supports personal development of middle and senior management members.
For the first 6 years of her career, she worked for the Polish Government as Deputy Director of the Government Press Office. From there she moved into corporate life, working for Philip Morris Poland, McCann-Erickson Worldgroup and Citigroup Poland. She has been responsible for successful crisis management, building strong brands, unifying different corporate cultures, and introducing new approaches to the organisations including CSR, multimedia and social media. She has successfully led diverse teams and effectively managed multi-million USD budgets.
Iwona is a versatile and results oriented leader with proven success in reaching key stakeholders and developing strong external/internal network support. She is a strong believer in innovative communication methods, which engage target audiences, communities and opinion leaders. She is an enthusiastic advocate of innovative ideas to deliver profitable business growth.
She is accredited with various prestigious awards including the Silver Cross of Merit, from the President of Poland, for displaying outstanding services towards the community. She is a founder member of LiderShe, a non-profit organization of ambitious and entrepreneurial women in Poland.
Executive Coach & Mentor, Supervisor, Facilitator, Consultant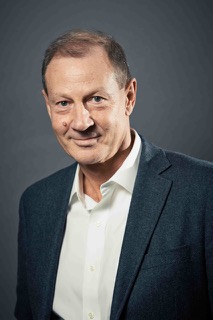 Stephen has a multi-cultural and multi-functional background. British, living in Poland with a 30+year business career spanning P&G, Reckitt Benckiser, Coca-Cola Bottlers and PZ Cussons; on-the-ground in UK, Greece, Morocco, Tunisia, Yemen, Russia, Poland and China; with assignments in Sales, Marketing and Country/ Regional General Management. He has personally led and been responsible for international start-up operations, in developed and hardship locations; significant organisational change projects; business turnaround assignments and re-shaping leadership teams into effective operating units.
Today, he primarily coaches and mentors senior leaders, individually and in teams, towards greater self-awareness and operational impact. Sectors include FMCG, Insurance, Banking, Software, Legal, Engineering, Logistics and Chemicals. In the last five years, he has worked with clients from Coca-Cola, PZ Cussons, Citibank, Airbus, United Utilities, Novartis, Astra Zeneca, MSD, ABN Amro, Baker & Mckenzie, Zhong Lun Law Firm, BBC, Friends Provident, Philip Morris, Oracle, Marsh Insurance, Novozymes, Siemens, Kempinski, Antalis, CBS, LA Tourist Board, BIC, Mars, V Ships, IMI, DHL, ODIHR and VSO.
Stephen's business experience is supported by significant Executive Coaching study. He is a teaching Faculty member with the Academy of Executive Coaching and a Coaching and Mentoring Supervisor. As an Executive Coach & Mentor he is accredited by the European Mentoring and Coaching Council (EMCC) at Master Practitioner level. He is a Board Member of EMCC Polska and was also recently elected as VP International Marketing, for EMCC.
Clarity of leadership, clarity of business and clarity of individuals are necessities.